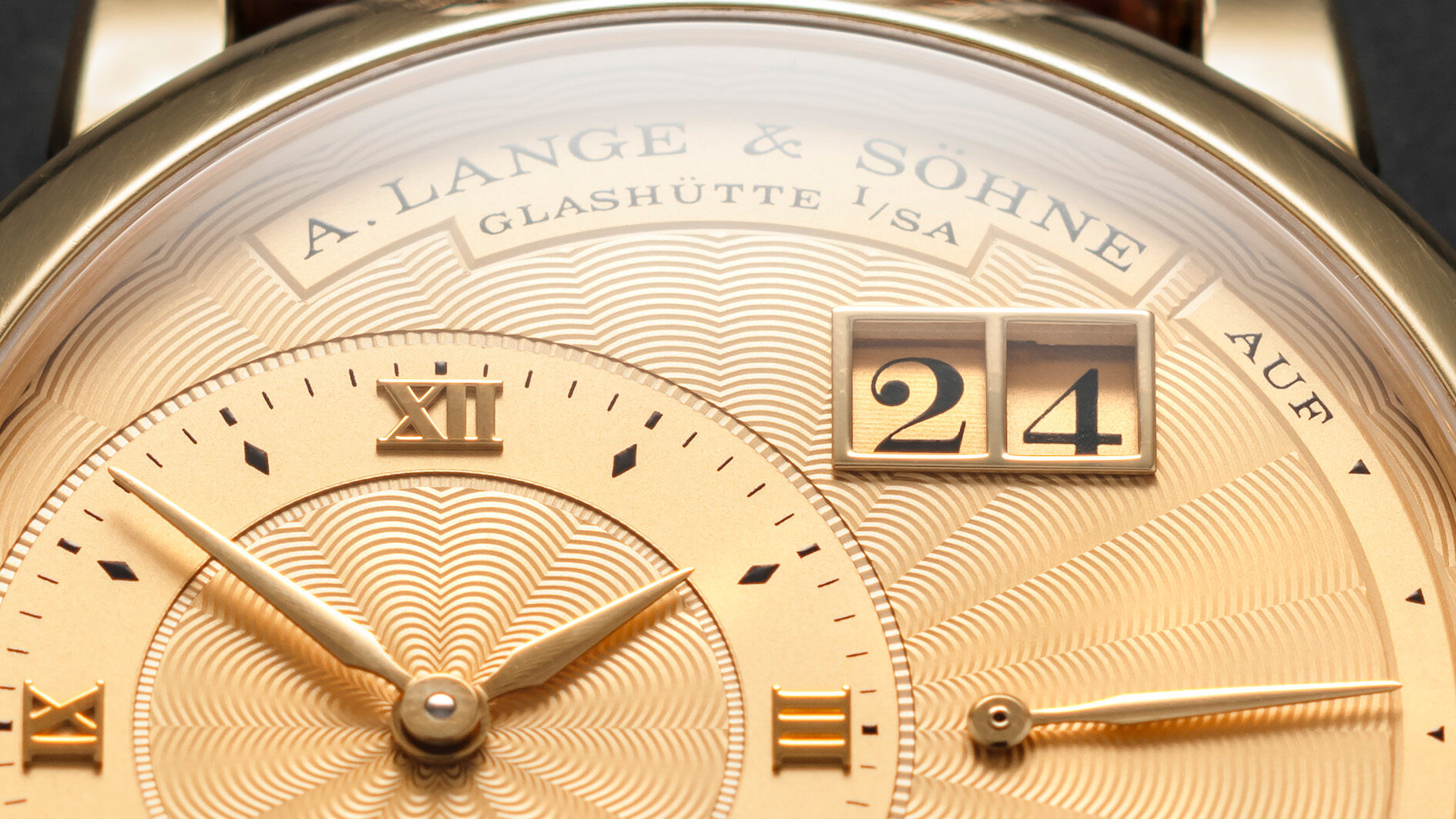 A. Lange & Söhne Lange 1A
After more than 50 years of absence from the watchmaking scene, A. Lange & Söhne re-born in the evening of 8thDecember 1990 when Walter Lange (66 at the time) re-registered the trademark in the Dippoldiswalde state office near Glashütte. Everyone involved worked tirelessly to bring A. Lange & Söhne back to life in just 4 years. Indeed, the legendary movement designer of the brand Helmut Geyer states that we were working on day / night shifts with my colleague because there was only 1 CAD machine. But they succeeded in 1994, A. Lange & Söhne introduced its first modern collection.
The first collection consisted of 4 pieces: Lange 1, Tourbillon Pour le Mérite, Saxonia and Arkade. Although each of the pieces was utterly characteristic and charming, one of them was so different, elegant, and attractive, it was destined to become A. Lange & Söhne's face while receiving numerous awards: Lange 1.
Reasonably, A. Lange & Söhne quickly expanded the collection with different metal / dial combinations such as platinum / silver dial and white gold / blue dial etc… However, none were special editions. That one arrived in 1998 in the celebrations for the opening of the new manufacturé building named Lange 1A. To mark such an historic event after such hard times, A. Lange & Söhne introduced the brand's second, and Lange 1 collection's first limited edition in 1998: Lange 1A, reference 112.021, limited to 100 pieces in yellow gold.
As all other collections in A. Lange & Söhne's catalogue in 1998, Lange 1A reference 112.021 was introduced in yellow gold. Just like its inspiration, 112.021 measures 38,5 mm in diameter but 0,2 mm thicker at 10 mm due to its golden dial.
A. Lange & Söhne cases tend to appear understatedwith exquisite details for the careful eye and this one is no exception. Meaningful differentiation was one of the brand's founding pillars in 1994 and one of the sub-headings of the doctrine was the cases. Günter Blümlein, co-founder of the modern A. Lange & Söhne, once said I want our cases to give the feeling of closing a Mercedes door.He wanted a hefty feeling in all watches with an engineered look and frankly; he has done it perfectly.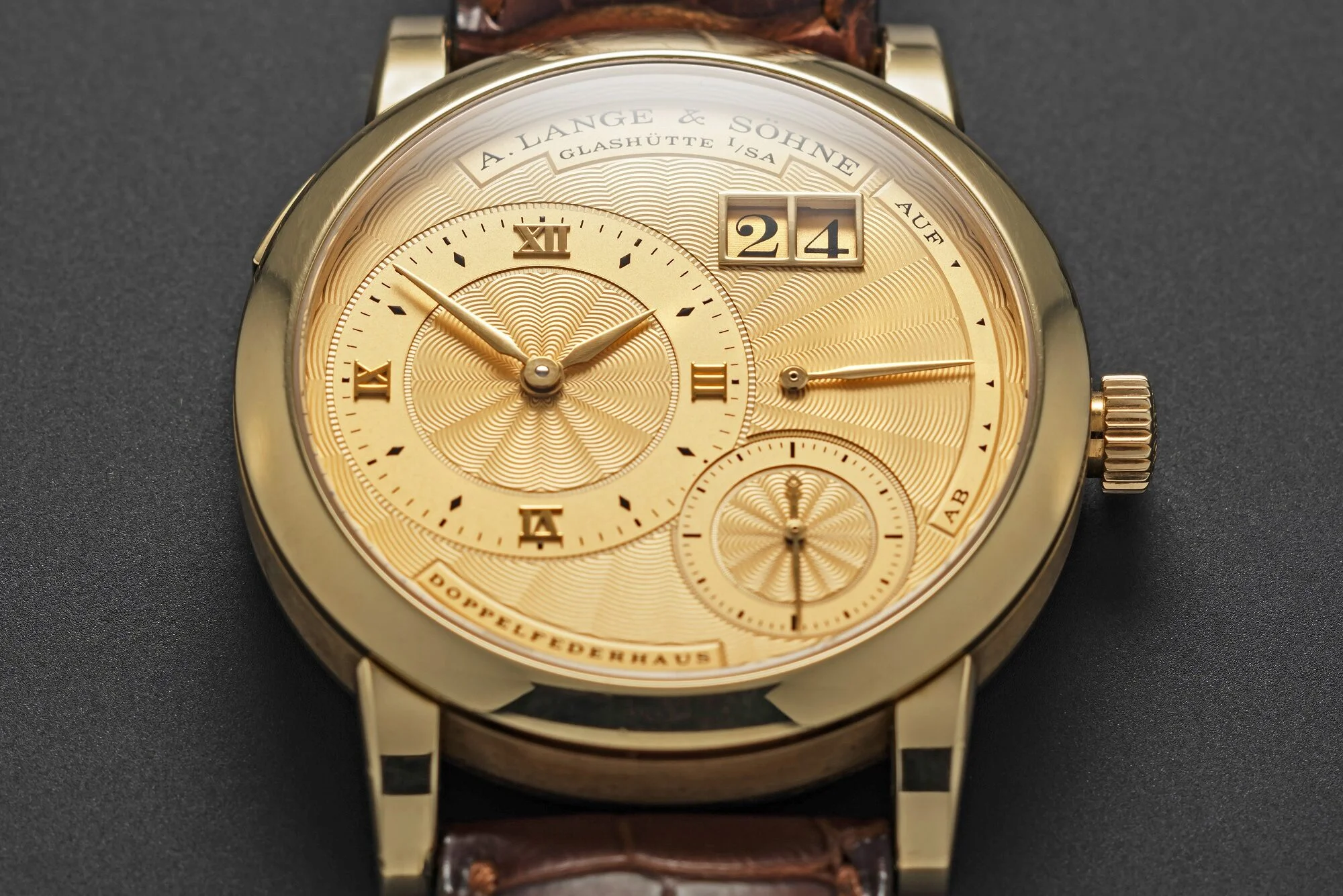 Lange 1A – 112.021's case is built on three-levels as case back, case band and bezel. While the top and bottom parts are polished, the band is brushed. Such arrangement delivers a strong contrast between the polishing on both sides with the industrial, raw appearance in the middle. If you look closer, you are also going to see notches at the base of the lugs. This is a design touch implemented by Blümlein himself. See, the lugs do not flow through the case as Swiss watches, but rather soldered afterwards with an alternating finish, again. Cases appear engineered rather than crafted, just the way it was intended.
The pusher at 10 o'clock is finished in the same manner as the case and advances the date.
However, the reference 112.021 is not famous for its case, not at all. It is its dial side. Remember I used the word understated above while mentioning the case. Understatement is one of the standing pillars of A. Lange & Söhne. You can feel it from the brand's print advertisements to product presentations. It is always about watches without being loud. Well, Lange 1A goes right against this and I love outliers.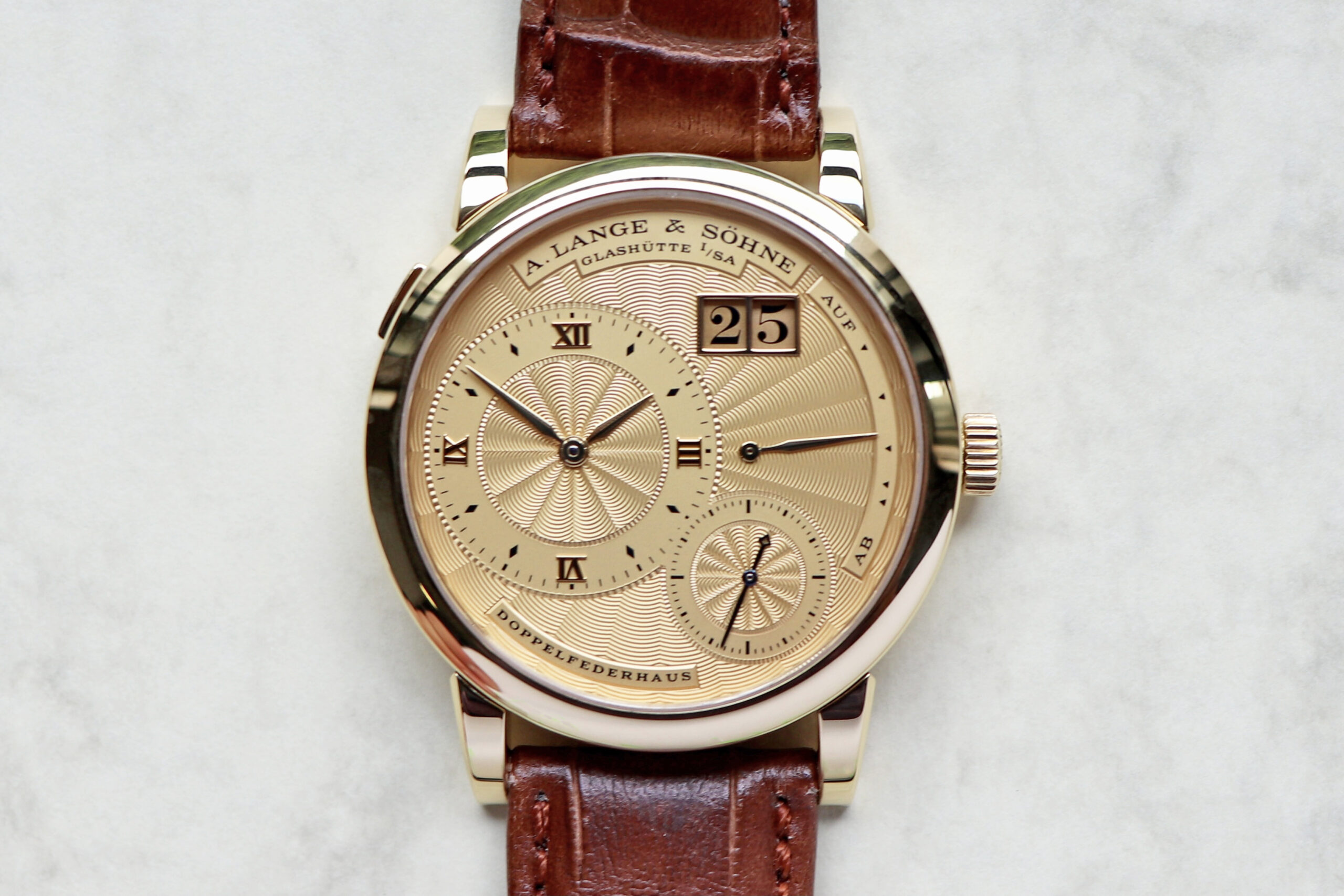 Lange 1A – 112.021 is the brand's first watch with a guilloché dial. Furthermore, it is also the brand's first watch with a solid gold dial. The only other one before Lange 1A was the unique piece Tourbillon Pour le Mérite with pink gold dial. For a brand that is famous for its humbleness, this was as ostentatious as it gets.
Apart from the strap, everything you see (except the blued steel seconds hand) from the visage of Lange 1A is made of yellow gold. The dial uses a solid 18k yellow gold base and the guilloché process is done by CNC machine. The pattern is delightful. Radiant guilloché bursts from the center of each individual area and continues through the spaces. The yellow date disc is also a great touch. The hours / minutes chapters are flat, which brings a delightful contrast and much needed serenity to Lange 1A's dial.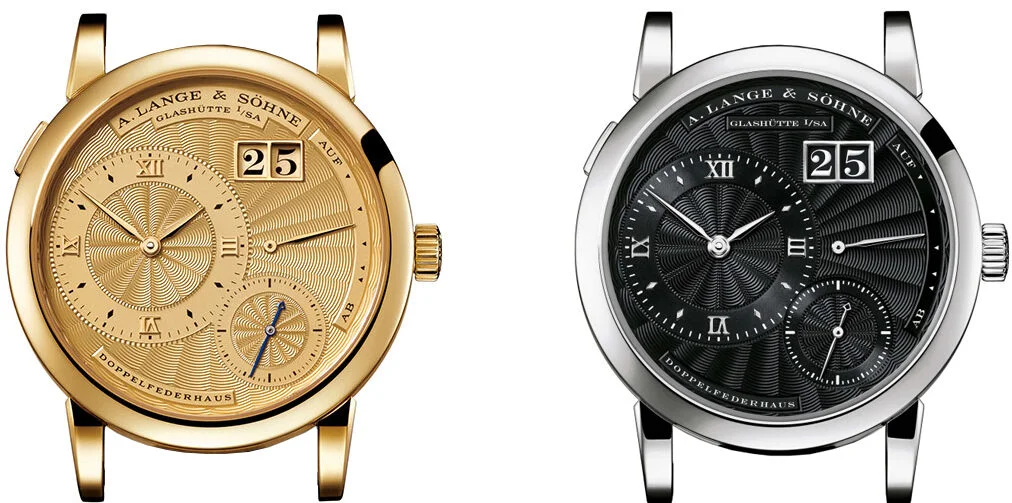 As you might've noticed, some Lange 1A pieces use blued second's hand and some use golden. There is no clear distinction on where A. Lange & Söhne started to use one other. For example, Nr.2/100 and Nr. 100/100 both have blue hands whereas some random numbers in 20s, and 40s have gold hands. My theory is that since early Lange was very much open for customizations and the company simply offered choices to collectors and supplied whichever the buyer asked for.
However, the dial side is not the only specialty of the reference 112.021 – there is more on the back. More gold.
Caliber L901.1 of Lange 1A is based on its patriarch's movement, caliber L901.0. As its inspiration, the movement offers 72 hours of power reserve with its double barrels and beats at a traditional 3Hz. It is however not its technicality that differentiates L901.1 from its predecessor; but its generous use of the precious metal.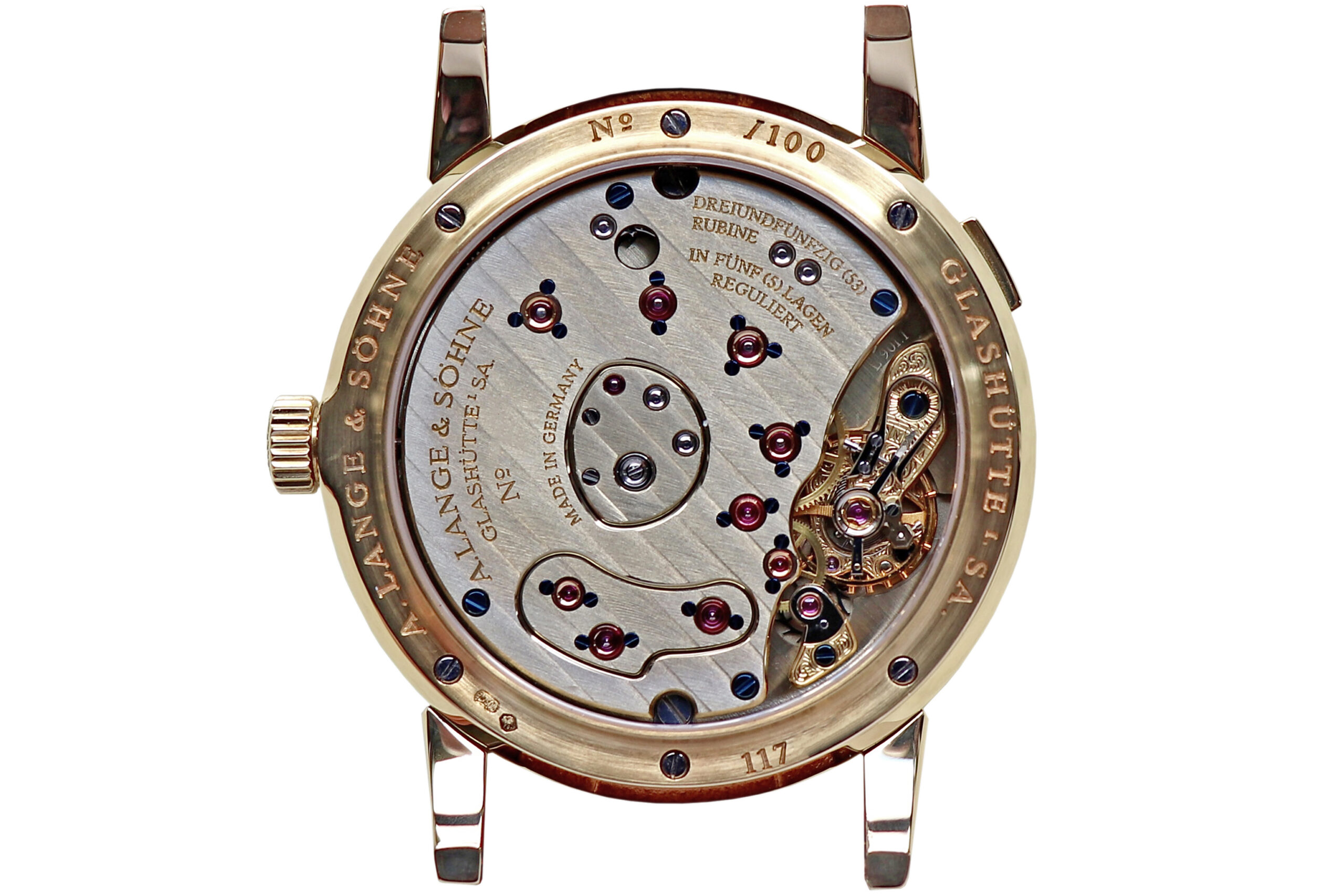 As seen from the photo above, the balance and escape wheel cocks are made of gold rather than usual German Silver. This is a brilliant nod to watchmaking tradition as many pioneer watchmakers used gold for some wheels, and bridges to avoid the effect of corrosion. A. Lange & Söhne revives this tradition with beautiful engravings on top. Moreover, the escape wheel and levers are made of white gold, too. Lange 1A – 112.021 tells a story of watchmaking's past, as well as the brand's re-birth and its development as few others can tell.
The finishing and the harmony of the colors are exquisite as usual, and the gold parts further enhance such beauty. In the end, caliber L901.0 laid the cornerstone for how an A. Lange & Söhne caliber should appear, and L901.1 successfully carries the flag.
A collection is built around an idea which each piece would bring more than itself, elevating the whole collection's meaning like a piece of a puzzle. From this perspective, I think Lange 1A – 112.021 is one of the best pieces that any A. Lange & Söhne collector could grasp. It is the first ever special edition of the revered Lange 1 collection; it is an outlier and perhaps most importantly, it is irresistibly charming.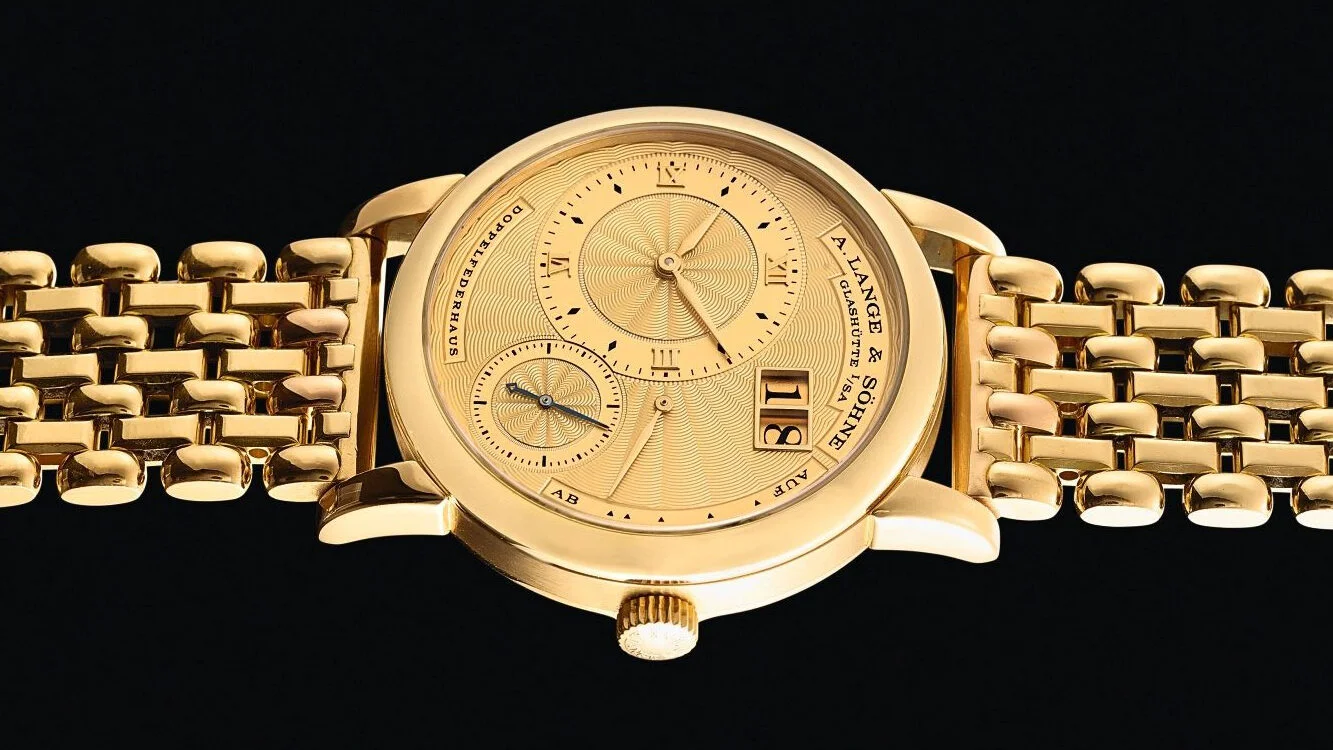 Lange 1A – 112.021 rarely appears in the secondary market. Nr. 100/100 appeared at Christie's in 2014 and sold for CHF 50,000. The next one appeared at Sotheby's in 2018 with a delightful bracelet and sold for an absolute bargain $35,000. Understandably, collectors tend to hold on to this beauty. However, with the recent rise of A. Lange & Söhne's secondary market, we saw three Lange 1As in a span of a month. Two pieces sold at €116,000 and €95,000 respectively – without box & papers.
One example with bracelet sold at Phillips Watches Auction in May 2022 for $240k. Though I find it over the top, it certainly shows how strong the appetite for this special piece!
Please note that the Nr. 39/100 is stolen; so please do let me know if you see it appearing anywhere.
Thank you!
I'd like to thank to my friend Paul (@alangejourney on Instagram) for providing his exquisite Lange 1A and James (@waitlisted on Instagram) for sharing his unparalelled macro shots for the creation of this article.
I hope this was a valuable guide for whomever is looking for a Lange 1A or just want to learn the details and history of these pieces. If you'd like to chat, sell or buy a Lange 1A, please kindly reach out to me via [email protected]
Please feel free to contact:
Follow Langepedia on Instagram:
Watch "A. Lange Story" Documentary, in partnership with WatchBox:
Sign up for the newsletter to get to know first about rare pieces at Marketplace and in-depth articles added to the encyclopedia, for you to make the most informed choice, and first access!