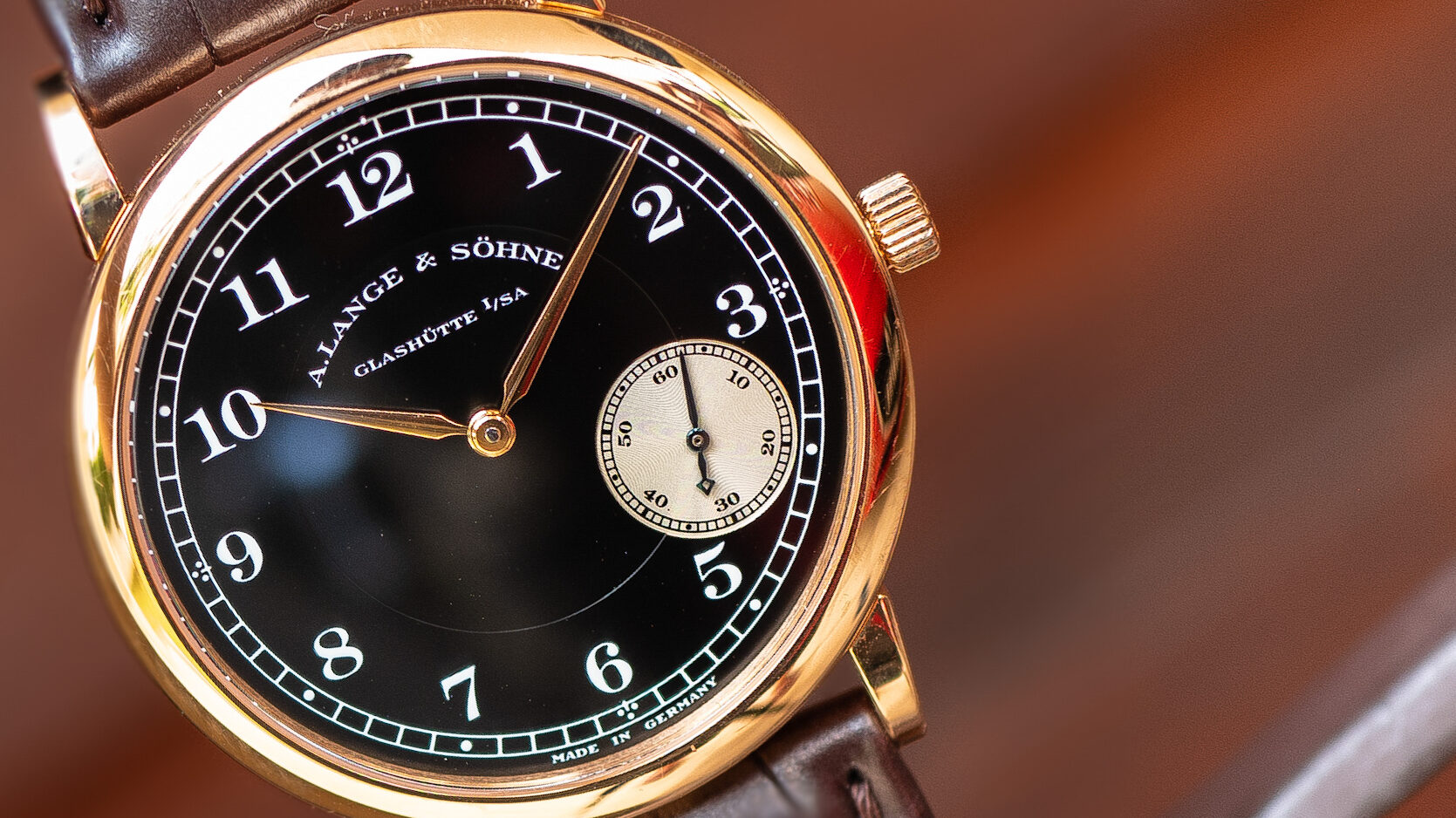 A. Lange & Söhne 1815 Side Step
As the bridge between the past and the present of A. Lange & Söhne; since its inception in 1995, the 1815 collection set itself as one of the cornerstones of the German manufacturé's identity and offerings. The collection's template roots back to the 19th century. Hence it has been a brilliant canvas for A. Lange & Söhne to diversify styles and complications while promoting its heritage. In years, we have seen many limited / special editions from the 1815 line but one of the more special ones came in 2003 in a rejuvenation of an historic partnership: 1815 Side Step Wempe.
The partnership between Wempe and A. Lange & Söhne dates back to the 1920s when the retailer became an authorized A. Lange & Söhne sales point and from there, it has only improved. In the 1930s, it was Otto Lange and Herbert Wempe who founded the Glashütte Observatory to streamline the chronometer production & testing. The long-standing partnership was revived in 1994 when Wempe was one of the 12 jewelers who was invited to the brand's re-inauguration.
It only makes sense to honor such a precious bond between the two historic businesses and the first one to arrive was the 1815 Side Step in celebrations of Wempe's 125th Anniversary – which was later followed by Grosse Langematik Gangreserve and 1815 Up/Down.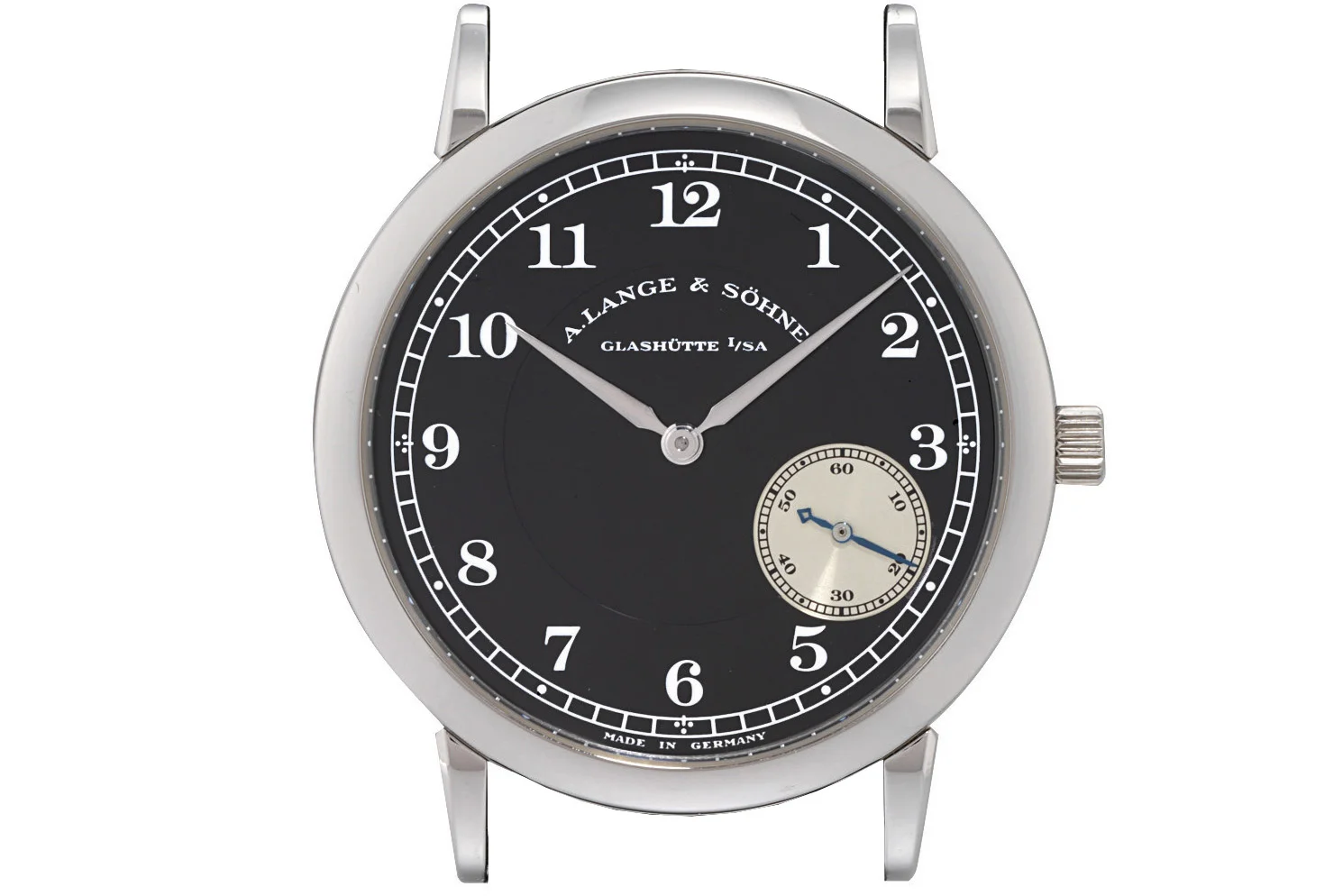 The Side Step, just like Emil Lange Moonphase, measures 35,9 mm in diameter and a slender 7,45 mm in thickness. However, do not let the numbers fool you. Despite its thinness, as with every A. Lange & Söhne case, the 1815 Side Step is built in an engineered fashion. Constructed on three-steps with alternating finish (full polish for pink gold version) and notched lugs, Side Step delivers much more weight and presence than its numbers would suggest.
The dial design of the 1815 Side Step can be formulated as: Emil Lange Moonphase – Moonphase indication. There is nothing to balance the hanging sub-seconds dial at the far 4 o'clock; which is a complete departure from A. Lange & Söhne's design ethos. However, I love this watch just because of this. I love how special, quirky, and out of the line the Side Step is. There is no other watch in the brand's modern history, and even just because of this, this watch deserves its title as a special watch.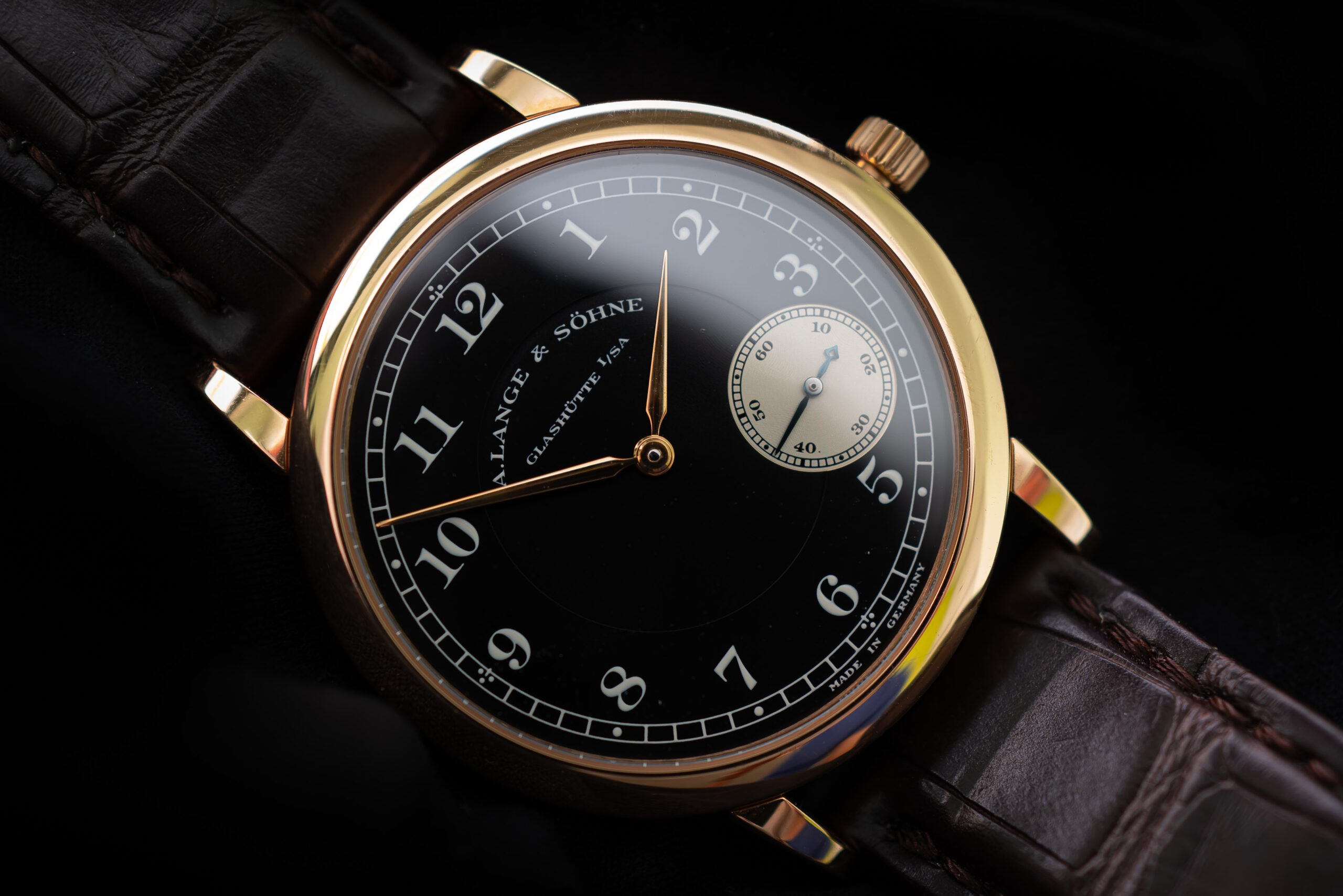 The hands are made of pink gold for the reference 222.048 and white gold for the reference 222.049. The sub-seconds dial features a concentric circle pattern, which increases the contrast with the rest of the dial. Even though the dial is in complete asymmetry, I just love it. 1815 Side Step Wempe successfully reflects early, daring A. Lange & Söhne spirit.
The case back, however, is a different story. In my opinion, from the visual perspective, this is the most special time-only A. Lange & Söhne movement. It is a jewel that you cannot find in any other watch of the brand and just makes you wonder, why is there not more like this?!
The caliber L944.1 carries a completely hand-engraved three-quarter plate. The floral pattern takes its inspiration from the Meissen Porcelain's Strew Roses created in 1815 and since then one of the most popular paintings of the proud manufacturé. Within the design, a larger central blossom takes center stage and is surrounded by a variety of smaller roses. The execution here on the German Silver plate is nothing but immaculate.
The caliber L944.1 is a classic 1815 collection movement, housing 45 hours of power reserve, beating at 3Hz and showcasing its traditional values with gold chatons, blued screws, hand-engraved balance cock and polished escape wheel cap.
On the case back ring, the Side Step Wempe features further engravings for limitation as well as the partnership with Wempe. And yes, the movement is as stunning in real-life, too.
1815 Side Step Wempe was produced as a limited edition of 125 pieces – 50 in platinum and 75 in pink gold. The MSRP in 2003 was $20k and $15k, respectively. Unfortunately – or fortunately to some – for many years did not contribute much to this very special piece's popularity. Hence, the reference stayed under the radar – only known by true insiders.
To my knowledge, 1815 Side Step appeared 10 times at auctions since 2004 and mostly sold in between $15k to $20k; with the record being CHF 23K in 2009 Christie's. However, along with the rising interest to early A. Lange & Söhne pieces, the 1815 Side Step Wempe also shot up in price with the asking price by dealers going as high as $45k range. All I can say is, this watch deserves all the interest and actually few Lange pieces I like more in colored metal!
As said, this is a fantastic special edition and I can guarantee that you're not going to regret for getting such a beauty.
Thank you.
A big thanks to my dear friend @manualwinding for supplying photos of his brilliant 222.048 for the creation of this article.
I hope this was a valuable guide for whomever is looking for an 1815 model or just want to learn the details and history of these pieces. If you'd like to chat, sell or buy an 1815, please kindly reach out to me via [email protected]
Please feel free to contact:
Follow Langepedia on Instagram:
Watch "A. Lange Story" Documentary, in partnership with WatchBox:
Sign up for the newsletter to get to know first about rare pieces at Marketplace and in-depth articles added to the encyclopedia, for you to make the most informed choice, and first access!